Dreaming of your own cottage garden?
🌸 BUT you don't know where to start and what to do? THIS IS FOR YOU! 🌸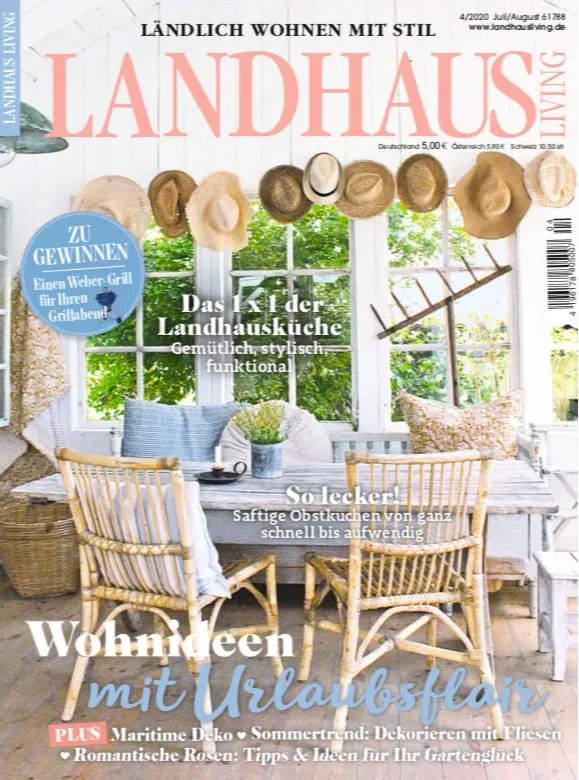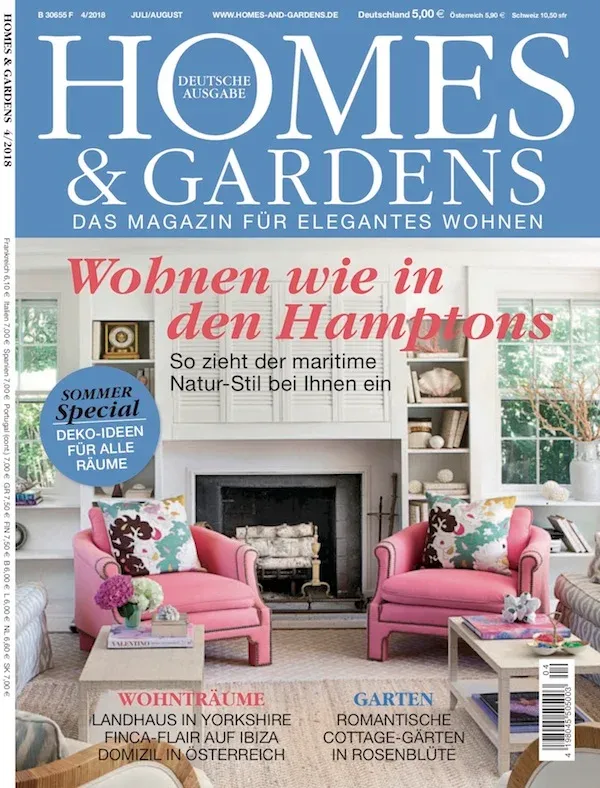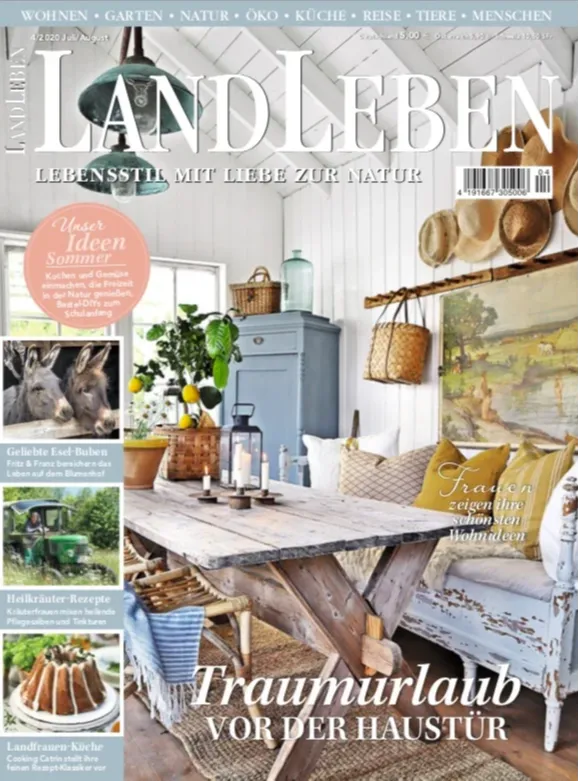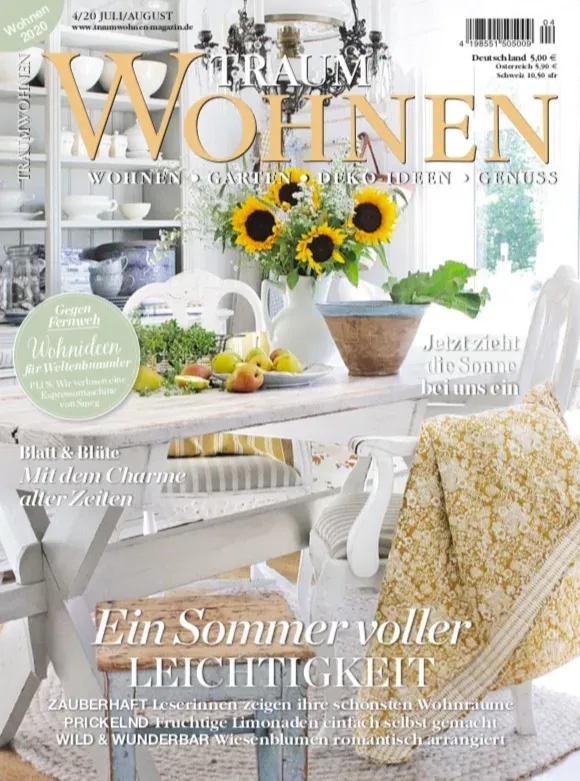 Your easy, step-by-step guide to Garden Joy
You can make it! Whether garden novice or dab hand.
Just imagine sitting in your dream cottage garden as early as next summer. This course will show you how you can do it.
Say yes to rambling roses, blossoms, delicious scents and pure happiness.
Did you know that a cottage garden is actually much easier to maintain than a manicured lawn? Let's start your exciting garden journey right now!
Create your sustainable paradise for insects & birds.
Let's make the world more colourful and sustainable: A fragrant abundance of blooms for bees, birds and butterflies instead of boring, dull garden.
MANUELA
"I am sooooo thrilled! All the information, help, pictures, ideas, suggestions, examples in this online course... Just great! So generous, diverse, detail-oriented... Gorgeous & just my taste! I could really feel your incredible passion..."
ALEX
"The course is 1000 times more valuable than buying the 10th book. It was exactly what I was missing. Your plant lists are genius. Among others, some of my 'aha' effects came especially through how to give a garden structure."
4 easy steps to your Cottage Garden
🌸 Step 1: Get started! The basics of your Cottage Garden! 🌸
How to get started? What are the most important factors to consider when you're planning your garden? How to turn your dream of a Cottage Garden into reality?
---
🌸 Step 2: What are the most important elements of a Cottage Garden? 🌸
How to work with boundaries, borders and fences and create perfect seating areas? Which materials work best? How to use paths to give your garden structure?
---
🌸 Step 3: The wonderful world of plants! 🌸
How to create a blooming garden not only one season but all year round? Which plants work in a cottage garden? And most importantly, how to plant and care for them?
---
🌸 Step 4: Know what your dream garden looks like & how to make it happen! 🌸
By this point, you'll hold a finished plan in your proud muddy hands and will know what to do and when to do it to make your cottage garden dream a reality.
PLANT LISTS
7 comprehensive lists of plants: roses, annuals & biennials, perennials, bulbs & tubers, climbing plants, evergreens, woody plants.

Sorted by type and season plus images and useful information like flowering periods, plant heights and ideal location.
eBOOKLETS
6 pretty eBooklets on vital topics: how to analyse your soil, how to work with sloping gardens, how to make sure your garden is beautiful all year round and even how to create a little garden apothecary.

SAMPLE GARDENS
6 pre-designed sample gardens: I've designed them to show you how different the same plot can look and give you a first impression on how you can use it for your own garden.
Don't just take my word for it...
Gardenista, flower-obsessed and mostly found with dirt under my fingernails.

My vision: colourful, joyful, and happy gardens that provide a sanctuary (not only for us but also for all those little creatures) when we need to take some time out of our hectic daily lives.
Over the years, I have created a community of over 200,000 passionate gardening followers across Instagram, Facebook and Pinterest.
I have written three published books and I am regularly featured in magazines, newspapers, TV and radio, which has made My Cottage Garden the go-to authority on all things cottage gardens across Germany, Austria and Switzerland.
My Cottage Garden has been awarded the titles of "Winner of the German Garden Book Awards 2018 & 2022" and "Winner of the Blog Award 2017".
No quibbles, no questions.
If the course doesn't meet your expectations,
I'll refund the full purchase price.
Frequently Asked Questions
Is this course right for me?
How exactly does it work?
What do I need for the course?
Am I allowed to share the course?
What if I don't like the course?
We asked some of our participants
Anna
"I just had to write to you again, Sarah!
My (master)plan had been to just have a quick look at the course this afternoon and, guess what, I'm done – with ALL the modules. I just couldn't stop! It's better than any (garden) love story, and that's saying something for me.
I'll start watching it all again from tomorrow and look at every module properly so that I can do all the tasks, bit by bit. Thank you for making it all seem like something I can do, rather than just dream of. I can't wait to sit in my new beautiful garden, with a cup of coffee and cake, and just enjoy life in my own little paradise."
Janet
"I just devoured the course and have to admit, I'm a little sad I'm already done. I had so much fun listening to you, making notes and drawing my very own sketches! So much knowledge & everything listed & designed with great attention to detail – just wonderful! I want to thank you for all your hard (and great!) work. I'm incredibly excited about turning my gardening project into reality. Ever since I found your website and got the 'cottage garden bug', I'm much clearer on what to do."
Lucy
"I thoroughly enjoyed working my way through Sarah's online course. In a very short space of time I have gone from feeling overwhelmed by all of the possibilities for my garden to having a better idea of what I would like to achieve and how to do it. I have found it useful that the videos are broken up into manageable length les-sons, making it easy to fit the course around your daily life. It gives lots of ideas, possibilities and tips to inspire you to create your own version of a cottage garden. Sarah's passion and enthusiasm for cottage gardens really shows in this course and I am looking forward to putting everything I have learned into practice."